After using FindRehabCenters.org and later successfully completing rehab, one of the most important ways to further your success is to find productive ways to use your time.
Some activities that you have indulged in in the past may be indirectly, or directly, connected to your past addiction.
Trying out some of the activities below would be a great way to stay active, productive, and enjoy some positive health and wellness benefits as well.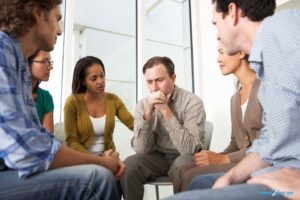 With gardening, you can enjoy the sunshine and the great outdoors while eventually enjoying the fruits of your labor. Gardening is also an activity that is easy for beginners to pick up. For example, some of the easiest vegetables to grow are carrots, tomatoes, and cucumbers.
Places like community centers and farmer's markets may offer free gardening classes for beginners. These classes would be the perfect place to learn a new skill and meet some new friends who are into gardening.
Volunteering is a great way to make a difference within your community.
Nonprofit organizations, food banks, and libraries are just a few of the places that would benefit from receiving your help.
You can also use online resources to find an organization that works for you, like VolunteerMatch.org. You can narrow your options by typing factors like your local area, preferred cause, and age group.
There are also virtual options as well, making it easy to volunteer no matter where you are.
No matter how long you have been living in your hometown, there's bound to be places that you haven't seen. Research walking tours in your area to explore the city in a brand new way.
If there are not any official walking tours, go to Google maps and create your own! Pick places like brand new restaurants, parks, and historical landmarks (make sure that they are all walking distance from each other for the most enjoyable experience.)
There is a long list of positive benefits for exercise, but the benefits can be even greater for those who are going through recovery from addiction.
Studies have shown that regular exercise can positively affect those who are dealing with an addiction.
You also have the choice of exploring the hobby by yourself or in a group. If you are by yourself, you can go for a run, obtain a gym membership, or try out exercise videos on YouTube. If you would like to explore group exercise, you can join an exercise class or a community sports team.
Whether you are using a Kindle or opening up an old-fashioned book, reading provides a portal into another world.
You can visit your local library or bookstore and take a look at the thousands of options available to you. Additionally, there are a wide variety of self-help books that are specifically written for those who are recovering from an addiction.
From science fiction to biography, there are tons of stories available for you to dive into.
If you are more creative, arts and crafts give you a way to focus on one task and keep your hands busy at the same time.
Some of the most beginner-friendly creative hobbies that you can dive into are knitting, crochet, painting by numbers, adult coloring books, and origami.
Also, like other options on this list, you may be able to find group arts and crafts classes in your area.
With cooking, you can not only create a delicious meal, but you can also save money in the process by cooking at home instead of going out to eat.
Additionally, you can invite some friends over to help you along in the process and strengthen your core support system.
There are a wide variety of recipes available on the internet for any particular dietary restriction, budget, or craving. No matter what you are into, you will be able to find a recipe that will meet your needs and wants.
Learning a New Instrument
It is never too late to learn a new instrument. Playing an instrument requires a lot of determination, focus, and attention to detail. Boredom will surely be a thing of the past because an instrument will definitely occupy your time.
Also, playing music can have a positive effect on your mental health as well as your stress levels. Be it piano, drums, guitar, or more, there are many positive physical and spiritual benefits that you can gain from becoming a musician.
Joining a Recovery Support Group
Going through your recovery can feel quite lonely. This is especially true after separating yourself from friends, places, and activities that are connected with your past addictions.
Now would be a great time to explore the recovery groups in your area. You can make new, sober friends and talk about your experiences with others who are going through the same things that you are.
Look into community centers and libraries in your area as well as websites like Meetup.com. And Facebook to find a group that will work for you.
After going through an addiction, you may feel as though you have lost control of your mind.
Meditation gives you the opportunity to take back control and learn how to better process your thoughts.
There are many ways to explore meditation, such as guided meditations or even apps on your phone. It completely depends on your interests and what's easiest for you to incorporate into your everyday routine.
Your life after rehab does not have to look dull.
The activities listed above give you ways to expel boredom from your life. And introduce fun in ways that do not include drugs and alcohol. They positively affect you physically and mentally which both help you throughout your recovery.
Whether you are looking to try meditation or cooking, bringing new activities into your life shows that you're serious about your recovery.
With this list you can be focused on making the next step of your sober life a happy and successful one.