Ever got envious when someone with straight teeth flashed their perfect pearly whites and you know you don't have well-aligned teeth? For most people who have been through this situation, their major roadblock in going in for orthodontic treatment has been "I don't want that metallic or a bulky ceramic smile!" However, in recent times, this problem was solved by the introduction of clear aligners.
Aligners are basically transparent trays that are custom-made for each patient and need to be worn for a minimum of 22-23 hours each day. These trays come in pairs– one for your upper teeth and one for your lower teeth, and each set needs to be worn for a specified number of days. How are these trays solving the patient's problem? Well, aligners are invisible when worn properly over the teeth.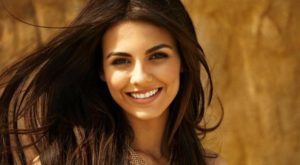 Well, if you thought these aligners were a god sent magical solution for orthodontic patients avoiding treatment due to the poor aesthetics of the traditional braces, think again. The next problem at hand was that these aligners were very expensive. The main reason for this was that there were very few companies that made aligners and all of them were based out of India. So, for Indian patients, aligners were more of a rich man's dream. The result? The patient's still refused to get orthodontic treatment. The question that most people ask when they are advised aligner treatment is "Are clear aligners really worth it?"
So, let's answer this question today. Yes, clear aligners are worth it and we will explain why. It is true that clear aligners are slightly more expensive than traditional braces, both metal and ceramic. But, if we compare clear aligners to the newer variants of metal and ceramic braces such as self-ligating brackets, clear ceramic braces with tooth-coloured wires etc., there is not much of a difference between the costs.
Invisible braces cost in India begin at a humble of INR 55,000 and can go upwards till INR 4 lakhs based on the city and brand of the aligner you choose. Brands such as 32 Watts Clear Aligners that are based in India are very affordable in the top quality aligners range. Not only does the company use the best quality of materials, but they have an in-house planning team of orthodontists and their own lab based right out of New Delhi in India. Due to them being an Indian make, they provide affordable aligner treatments and dispatch your trays faster than most other brands in the market.
When we think of Price vs Benefits of aligners, we often weigh only the 'aesthetic' advantage that aligners have with the cost, which is unfair because aligners have more benefits than just this.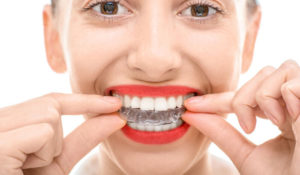 Other benefits of aligners include:
They are easy to wear and remove
Since they are removable, it is easy to maintain oral hygiene compared to the fixed nature of braces
Again, due to their removable nature, there are no restrictions on your diet, which is a common drawback of traditional metal and ceramic braces.
They are easy to clean and maintain
The treatment times are shorter than those with metallic and ceramic braces.
Suggestions: Braces cost in Bangalore
With so many benefits that aligners have over other orthodontic treatment types, are you still wondering whether they are worth it? Well, if you want to get that perfect smile and well-aligned teeth, go for clear aligners and opt for brands like 32 Watts Clear Aligners.
So, what do you think? Are clear aligners worth the money? Sounds us off in the comment box below and share your views and queries!