Have you always been fascinated by the radiant skin of the models? Did you always want to have a naturally glowing skin? Are you getting married soon? With the wedding day nearing you must be looking for natural ways to add a glow to your skin. For your wedding you would want to be a swoon worthy bride? The bridal makeup is what creates the transformation of a girl into a perfect bride. To look the stand apart from the league you must have booked the makeup artist in Kolkata. But you must understand the makeup works best only on a healthy skin.
A dull and dried skin can give even the best makeup look a cakey appearance. The makeup although can make you to look beautiful but it cannot take away the tired look from your face. A wedding is a chaotic time and being the bride you ought to get stressed. You definitely would not want to appear at your wedding with a tired looking face, right! Wondering how to get rid of the tired and weary look in order to achieve a natural glow? Worry not as we have got you covered. Here is a step by step guide that would help you to achieve a perfect bridal healthy glowing skin.
Cleanse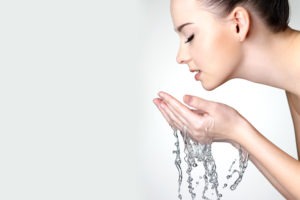 Cleansing is an important step towards achieving a naturally healthy glowing skin. The cleansing of skin helps to get rid of the dirt and excessive oil that clogs the skin pores. With all the pollution around it is easy for the skin to get damaged. The deep clean of skin with the use of a natural scrub not just gets rid of the dirt but also opens up the pores to ensure that the skin gets surplus amount of oxygen. Make it a routine to face wash before going to bed. Also scrub and exfoliate your skin at least twice a week to ensure a healthy breathing skin. Treat your skin with the goodness of fruits as you opt for natural homemade DIY scrub made from fresh fruits. You can also opt for a fruit face pack which rejuvenates your skin tone.
Tone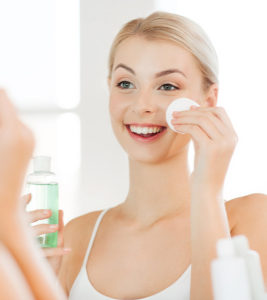 The next step towards a healthy glowing skin is toning. The use of a toner helps to remove the excess amount of dirt, traces of oil and makeup. The toning overall cleanses your skin and  prevents over drying of the skin. Pamper your skin as you opt for a natural toner like cucumber or tomato juice.The cucumber toner helps in keeping the skin naturally hydrated. Avoid using alcohol based toners as they dehydrate the skin thus giving it a dull and dry appearance. Instead of it you can use alcohol free natural toner that refreshes the skin without stripping it off its natural moisture.
Moisturize and Hydrate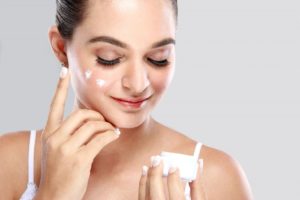 The moisturizing and hydrating of the skin helps in keeping it soft and supple. With all the pollution the skin gets strip of its natural moisture and gets dehydrate. The dehydrated skin gives a flaky appearance. Restore back the moisture of the skin by consuming surplus amount of water and fresh fruit juices. Also follow a healthy diet which would include veggies and fruits that are high on water level and low on calorie intake. Moreover keep your skin hydrated with use of moisturize and essential oils.
Protect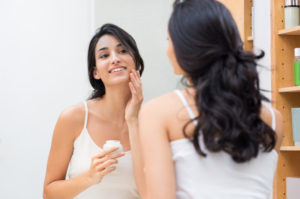 Just following the beauty regime is not enough, for a healthy skin you need to take proper care of it. Before stepping out from your home moisturize your skin and cover it up. Protect your skin from the harmful UV radiations of the sun and from against the pollution. Follow a regular bed time routine to ensure that your skin remains healthy. Take proper sleep so as to avoid the skin from looking tired.
So these are a few steps following which you can achieve a healthy glowing skin. Liked the post? Tell us in the comments below about your views on the post.